Matched Home
0
Liked Homes
0
Disliked Homes
19640 S 193rd St, Queen Creek, AZ, 85142
$785,000
Rêvedy ID:

32031
19640 S 193rd St, Queen Creek, AZ, 85142
Listing Price:

$785,000
Cap Rate:

10.5%
Cash Flow

$32,296
Cash on Cash:

19.41%
Projected Rent:

$140,000
19625 E Emperor Blvd, Queen Creek, AZ, 85142
$813,000
Rêvedy ID:

32032
19625 E Emperor Blvd, Queen Creek, AZ, 85142
Listing Price:

$813,000
Cap Rate:

10.12%
Cash Flow

$30,369
Cash on Cash:

17.62%
Projected Rent:

$140,000
1116 W 12th Pl, Tempe, AZ, 85281
$665,000
Rêvedy ID:

32044
1116 W 12th Pl, Tempe, AZ, 85281
Listing Price:

$665,000
Cap Rate:

10.1%
Cash Flow

$24,673
Cash on Cash:

17.5%
Projected Rent:

$110,343
5748 E Tierra Buena Ln, Scottsdale, AZ, 85254
$652,000
Rêvedy ID:

32726
5748 E Tierra Buena Ln, Scottsdale, AZ, 85254
Listing Price:

$652,000
Cap Rate:

9.85%
Cash Flow

$22,571
Cash on Cash:

16.33%
Projected Rent:

$108,860
5556 E Sandra Ter, Scottsdale, AZ, 85254
$831,000
Rêvedy ID:

32723
5556 E Sandra Ter, Scottsdale, AZ, 85254
Listing Price:

$831,000
Cap Rate:

8.01%
Cash Flow

$13,511
Cash on Cash:

7.68%
Projected Rent:

$117,488
12202 N 58th Way, Scottsdale, AZ, 85254
$1,500,000
Rêvedy ID:

32326
12202 N 58th Way, Scottsdale, AZ, 85254
Listing Price:

$1,500,000
Cap Rate:

7.19%
Cash Flow

$11,978
Cash on Cash:

3.77%
Projected Rent:

$165,000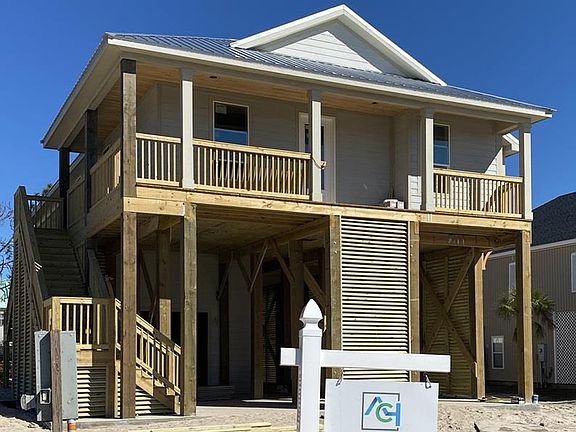 206 Arias Ct, Dauphin Island, AL, 36528
$880,000
Rêvedy ID:

31759
206 Arias Ct, Dauphin Island, AL, 36528
Listing Price:

$880,000
Cap Rate:

7.18%
Cash Flow

$6,937
Cash on Cash:

3.72%
Projected Rent:

$105,000
5439 E Karen Dr, Scottsdale, AZ, 85254
$1,050,000
Rêvedy ID:

32724
5439 E Karen Dr, Scottsdale, AZ, 85254
Listing Price:

$1,050,000
Cap Rate:

7.08%
Cash Flow

$-19,024
Cash on Cash:

3.24%
Projected Rent:

$135,113
19640 S 193rd St, Queen Creek, AZ, 85142
$785,000
Rêvedy ID:

32031
19640 S 193rd St, Queen Creek, AZ, 85142
Listing Price:

$785,000
Cap Rate:

10.5%
Cash Flow

$32,296
Cash on Cash:

19.41%
Projected Rent:

$140,000
19625 E Emperor Blvd, Queen Creek, AZ, 85142
$813,000
Rêvedy ID:

32032
19625 E Emperor Blvd, Queen Creek, AZ, 85142
Listing Price:

$813,000
Cap Rate:

10.12%
Cash Flow

$30,369
Cash on Cash:

17.62%
Projected Rent:

$140,000
1116 W 12th Pl, Tempe, AZ, 85281
$665,000
Rêvedy ID:

32044
1116 W 12th Pl, Tempe, AZ, 85281
Listing Price:

$665,000
Cap Rate:

10.1%
Cash Flow

$24,673
Cash on Cash:

17.5%
Projected Rent:

$110,343
5748 E Tierra Buena Ln, Scottsdale, AZ, 85254
$652,000
Rêvedy ID:

32726
5748 E Tierra Buena Ln, Scottsdale, AZ, 85254
Listing Price:

$652,000
Cap Rate:

9.85%
Cash Flow

$22,571
Cash on Cash:

16.33%
Projected Rent:

$108,860
5556 E Sandra Ter, Scottsdale, AZ, 85254
$831,000
Rêvedy ID:

32723
5556 E Sandra Ter, Scottsdale, AZ, 85254
Listing Price:

$831,000
Cap Rate:

8.01%
Cash Flow

$13,511
Cash on Cash:

7.68%
Projected Rent:

$117,488
12202 N 58th Way, Scottsdale, AZ, 85254
$1,500,000
Rêvedy ID:

32326
12202 N 58th Way, Scottsdale, AZ, 85254
Listing Price:

$1,500,000
Cap Rate:

7.19%
Cash Flow

$11,978
Cash on Cash:

3.77%
Projected Rent:

$165,000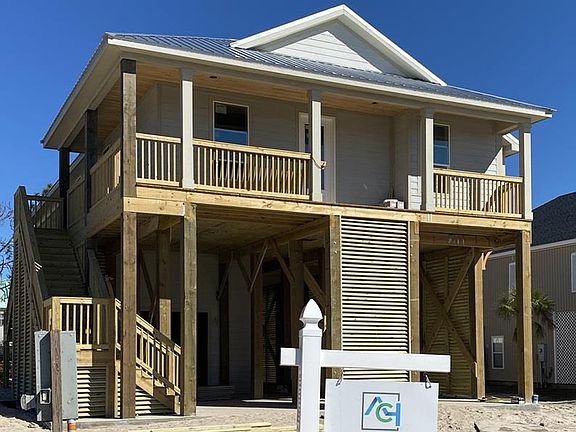 206 Arias Ct, Dauphin Island, AL, 36528
$880,000
Rêvedy ID:

31759
206 Arias Ct, Dauphin Island, AL, 36528
Listing Price:

$880,000
Cap Rate:

7.18%
Cash Flow

$6,937
Cash on Cash:

3.72%
Projected Rent:

$105,000
5439 E Karen Dr, Scottsdale, AZ, 85254
$1,050,000
Rêvedy ID:

32724
5439 E Karen Dr, Scottsdale, AZ, 85254
Listing Price:

$1,050,000
Cap Rate:

7.08%
Cash Flow

$-19,024
Cash on Cash:

3.24%
Projected Rent:

$135,113
Sign up (for FREE) to get all the juicy details on these dream homes and many more.

MEET REVEDY
Revedy is a revolutionary tool that works like a matchmaker between you and your dream second home.

We conduct a detailed analysis of each home to identify the best investment properties, help with financing and insurance, and connect our clients with vacation rental managers. With our curated, lust-worthy listings, we make it easier than ever to fall in love with a keeper–and get started making a profit.

HOW WE HELP
When you're looking for the right investment property, there's so much to factor in. You want it to check all the boxes, have great profit potential and be a beautiful place where you'd be happy to spend those extra vacation days. That tall order can feel impossible if you're going about it on your own. Fortunately, there's a better way!

OUR PROCESS
FIND
Input your property preferences and get a curated collection of best-match listings.

EVALUATE
Use our analytics and property reports to see if the numbers check out.

ACQUIRE
Get hands-on support as you make an offer, close the deal and get your vacation rental up and thriving.

FREE DOWNLOAD: THE ULTIMATE GUIDE TO BUYING SHORT TERM RENTALS
From getting started to getting ROI, this is your guide to sourcing (and enjoying) your second home haven.

Learn the lingo, facts & fiction, and understand the simple process of turning your investment into a dream vacation destination!



Sorry! Incorrect email or password.
Advisor updated successfully